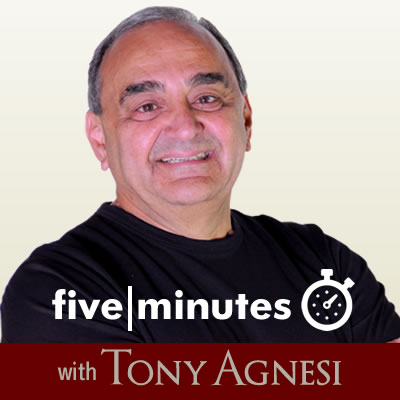 In this podcast, Tony discusses worry.  Americans spend so much time in their lives worrying.  We worry constantly.  We worry about unimportant things, things we have no control over, things that we can't change. What can we do to stop worrying?
Scripture: Can any of you by worrying add a single moment to your life-span?  Why are you anxious about clothes? Learn from the way the wild flowers grow. They do not work or spin. But I tell you that not even Solomon in all his splendor was clothed like one of them.  Matthew 6:27-29
"Have no anxiety at all, but in everything, by prayer and petition, with thanksgiving, make your requests known to God. Then the peace of God that surpasses all understanding will guard your hearts and minds in Christ Jesus."  Philippians 4:6-7
"If God so clothes the grass of the field, which grows today and is thrown into the oven tomorrow, will he not much more provide for you, O you of little faith?"  Matthew 6:30

Reflection:  Do you spend time worrying about things that are out of your control?  Have you ever worried so much that you made yourself sick?  What do you think of the idea that faith is the antidote to worry?
If you have enjoyed listening to this podcast, please subscribe by clinking the Follow Link on the lest hand side of the page.  Don't miss a single Five Minutes with Tony Podcast!